Autonomous driving as a key technology for scaling ride-pooling fleets

Interactive simulation model shows great potential for traffic relief through autonomous ride-pooling services

Ride-pooling in large fleets contributes to reduction of individual transport and strengthens public transport and cycling

Interior mock-up visualizes the use cases in the future ID. BUZZ AD by Volkswagen Commercial Vehicles

Offer: Ride to Public Day on October 14 for just one euro
Hamburg, 7 October 2021 – At the ITS World Congress 2021, the leading event for intelligent transport systems, the mobility service provider MOIA presents its vision for the future of urban mobility. Europe's largest fully electric ride-pooling service will use an interactive simulation to demonstrate what contribution autonomous ride-pooling in large fleets can make to the mobility turnaround. "Currently, we have several hundred MOIA vehicles on the road in Hamburg. If the fleet is extended to a thousand or more vehicles, ride-pooling will make full use of its advantages. The mobility offer for users increases, individual traffic decreases, and public transport and cycling benefit. For us, autonomous driving forms an indispensable part of being able to guarantee large and efficient fleets and significantly reduce the price for users," says Robert Henrich, CEO of MOIA. In addition to MOIA's simulation display, visitors of the ITS Congress can get a first virtual impression of the possible use cases of the new, autonomously driving ID. BUZZ AD from Volkswagen Commercial Vehicles.
Since 2017, MOIA has developed and launched Europe's largest fully electric ride-pooling system. With over four million passengers, MOIA has successfully established on-demand ride-pooling as a new form of mobility. In mid-September, Volkswagen Commercial Vehicles, Argo AI and MOIA presented a roadmap for autonomous ride-pooling and the prototype vehicle in Hamburg. The aim of the pilot project is to develop an autonomous, internationally scalable ride-pooling system in Hamburg by 2025. For this purpose, Argo AI will map the streets of the initial test area from the fourth quarter in preparation for the autonomous test drives as a first step. It includes parts of Winterhude, Uhlenhorst and Hohenfelde and has complex road conditions and a dense settlement structure. It is intended to develop autonomous ride-pooling under real conditions in areas where it can have the greatest impact.
Interactive simulation and autonomous driving experience: What guests can experience at the ITS
Under the motto "Experiencing the future of mobility with us," the MOIA booth (B5.211) will use interactive experiences and practical demonstrations to show new perspectives on the mobility needs of the future – and how they can be served with ride-pooling. Taking Hamburg as an example, visitors can experience an interactive simulation to see how the joint commitment of mobility providers and cities can help to reduce traffic congestion. In five modelled scenarios, visitors can adopt different perspectives – user, city administration, operator –- and use various parameters to simulate the conditions under which a sustainable traffic turnaround can be achieved. Ride-pooling achieves the greatest traffic-reducing effects with large autonomous fleets comprising several thousand vehicles and a significantly reduced price for customers. "Cities around the world want to make their transport more efficient and climate-friendly. As a partner of cities and transport companies, we can make an important contribution to this with autonomous ride-pooling and help cities reduce individual traffic and use road infrastructure more efficiently," says MOIA CEO Robert Henrich.
At the neighbouring Volkswagen Commercial Vehicles (VWCV) booth, visitors can also get a first impression of the customer experience in the future ID. BUZZ AD. In an interior mock-up, guests can experience the potential use cases of the ID. BUZZ AD will offer in the future. "With the development of the ID. BUZZ AD, VWCV is investing in the future of mobility. Our overriding guiding principle is the joint development of sustainable, connected and safe mobility solutions for future generations. The goal is to address new customer groups who either do not want to or cannot drive themselves. At the ITS in Hamburg, we are now giving a first taste of the autonomous driving experience," says Christian Senger, Head of Autonomous Driving at Volkswagen Commercial Vehicles.
With MOIA to the ITS Public Day for one euro
As the official mobility partner of ITS 2021, MOIA is offering a special service on the Public Day of the congress. Visitors who have not yet taken a MOIA ride can try out the ride-pooling service at special rates: A single ride on MOIA Classic to ITS costs just one euro between 12:00 and 20:00 on Thursday, October 14, in the entire service area. Each additional person can be booked for another euro.
More information about MOIA and photos can be found at www.moia.io/en/news-center. All information about the Public Day and the link to the registration is available at www.moia.io/its.
---
About MOIA
MOIA is a subsidiary of the Volkswagen Group. The company develops mobility services in Berlin and Hamburg and works in partnership with cities and local public transport operators. MOIA is currently developing and implementing a ridesharing system to avoid individual car traffic and use the road infrastructure more efficiently. Cities are relieved of congestion, noise and emissions. MOIA started its ridesharing in Hanover in summer 2018, followed by Hamburg on April 15, 2019, the first city with over a million inhabitants. Together with Volkswagen Commercial Vehicles and Argo AI, MOIA is currently developing and testing autonomous ridepooling in a pilot project in Hamburg. The goal is to develop an autonomous, internationally scalable ridepooling system by 2025.
Contact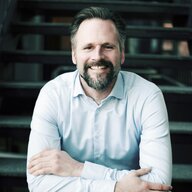 Christoph Ziegenmeyer
Head of Communications PR and Public Affairs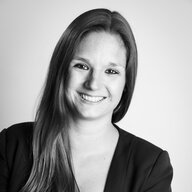 Jennifer Langfeldt
PR Manager