Second Argo test site based on Pennsylvania example currently being set up next to Munich Airport
Big opportunity for increasing road safety, including in major German cities
VWCV using a combination of lidar, radar and cameras for Level 4 autonomous driving vehicles
Commercial use as of 2025: Transport service provider MOIA to be first user of self-driving ID. BUZZ AD
Hanover, 12 May 2021 – With development already underway, the first self-driving prototypes based on the future ID. BUZZ will commence operations Munich this summer. It marks a milestone in the Group's international collaboration, as part of which Volkwagen Commercial Vehicles (VWCV) is facilitating the development of Level 4-capable autonomous driving technology for self-driving vans. Light commercial vehicles are the first, logical place for utilising autonomous transportation of people and goods. "Our aim with the self-driving version of the ID. BUZZ is to facilitate commercial deployment of transport and delivery services starting in 2025," explained divisional director Christian Senger during a digital press conference. "In select cities, customers will be able to have a self-driving vehicle take them to their destination. The delivery of goods and packages will also be made much easier through our autonomous driving service."
For the integration of the technology into the all-electric ID. BUZZ AD, Volkswagen Commercial Vehicles has founded a dedicated business section and partnered with Argo AI, the US-headquartered autonomous vehicle technology platform company that is developing the self-driving system. Earlier this year, Argo integrated its self-driving system with a Volkswagen vehicle prototype to begin testing in Germany. "We believe Argo AI has the largest urban self-driving testing footprint, with operations in six cities in the United States," said Brian Salesky, founder and CEO, Argo AI. "We are excited to begin testing our self-driving system on European roads later this year, building on the initial work we're doing now at a new test track we established next to the Munich airport."
Both Volkswagen Commercial Vehicles and Argo AI regard the use of a combination of sensors – including lidar, radar and cameras – essential for safe autonomous driving capability. Argo AI recently unveiled its new lidar sensor, Argo Lidar, which allows it to see objects from 400 meters away. Argo AI's proprietary Geiger-mode lidar has the ability to detect the smallest particle of light — a single photon — which is key to sensing objects with low reflectivity. "This technology will be integrated in the self-driving system of Volkswagen Commercial Vehicles' autonomous driving vehicles," Salesky said.
There are also concrete plans for the commercial use of the future technology for transport service providers. Volkswagen Group subsidiary MOIA will in 2025 become the first user of the self-driving ID. BUZZ AD. "MOIA has extensive experience in the field of mobility services and fleet management. Within a very short time, we have set up Europe's largest, all-electric ridepooling service and provided mobility to millions of passengers. We bring this expertise to the cooperation with Volkswagen Commercial Vehicles and Argo AI. Hamburg will be the first city to offer an autonomous ridepooling service with an ID. Buzz," said CEO Robert Henrich. MOIA is the largest sharing provider in Hamburg and currently employs 1,200 people. Autonomous driving is an important step on the growth path for the company.
---
About the Volkswagen Commercial Vehicles brand
'We transport success, freedom and future.' As a stand-alone brand within the Volkswagen Group, Volkswagen Commercial Vehicles (VWCV) is responsible for the development, construction and sales of light commercial vehicles. They include the Transporter, Caddy and Amarok ranges, which are produced in Hannover (D), Poznań (PL), Września (PL) and Pacheco (ARG). Our vehicles transport construction workers, families and adventurers, bread rolls, parcels and surfboards. Every day they help countless people all over the world to do a good job, they operate as mobile workshops and they bring paramedics and the police to wherever they are needed. Within the Volkswagen Group, Volkswagen Commercial Vehicles is also the lead brand for Autonomous Driving, Mobility as a Service (MaaS) and Transport as a Service (TaaS), and in future will therefore be developing and producing corresponding Special Purpose Vehicles (SPV), such as robo-taxis and robo-vans. In this way we are transporting an entire society, with all its requirements for clean, intelligent and sustainable mobility. Working at the company's sites around the globe are more than 24,000 employees, including around 15,000 at the Hannover site.
About Argo AI
Argo AI is a global autonomous vehicle technology platform company headquartered in Pittsburgh, Pennsylvania. The company is developing self-driving technology in partnership with leading automakers, including Ford Motor Company and Volkswagen Group, to make getting around cities safe, easy, and enjoyable for all. Argo AI employs more than 1,200 people with engineering centers located in Dearborn, Michigan; Cranbury, New Jersey; Palo Alto, California; and Munich, Germany. Argo is currently testing autonomous vehicles on public roads in Miami, Florida; Austin, Texas; and Washington D.C., as well as in Pennsylvania, Michigan, and California. For more information regarding Argo, please visit www.argo.ai.
About MOIA
MOIA is a subsidiary of the Volkswagen Group. The company develops mobility services at its Berlin and Hamburg locations and works in partnership with cities and local public transport providers. MOIA is currently developing and implementing a ridepooling system to avoid individual car traffic and to use the road infrastructure more efficiently. Cities are relieved of traffic jams, noise and exhaust fumes. MOIA has been offering its ride pooling service in Hanover since summer 2018, with Hamburg being the first metropolis with a population of over a million to follow on April 15, 2019. More information at www.moia.io.
Contact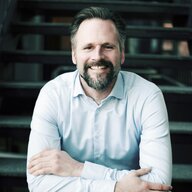 Christoph Ziegenmeyer
Head of Communications PR and Public Affairs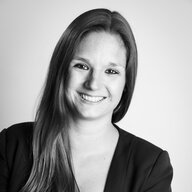 Jennifer Langfeldt
PR Manager