VWCV presents the prototype of the autonomous ride-pooling vehicle ID.BUZZ
Autonomous ride-pooling service by MOIA is planned to begin in 2025
Argo AI to start mapping of trial area in Q4 of 2021
Initial test area in the Hamburg districts Winterhude, Uhlenhorst and Hohenfelde
Key technology with great potential for traffic relief and traffic safety
Hamburg, 15 September 2021 – Europe's first autonomous ride-pooling project is accelerating. Attended by Dr. Anjes Tjarks, Senator for Transport and Mobility Change in Hamburg, the project partners Volkswagen Commercial Vehicles, MOIA, and Argo AI today revealed the plans for the pilot project as well as the prototype of the ID. BUZZ AD. The goal is to develop an autonomous, internationally scalable ride-pooling system in Hamburg by 2025. "For MOIA, as a mobility service and fleet operator, autonomous driving is an important part of our business model. Cities around the world seek to make their transportation more efficient and climate-friendly. Autonomous ride-pooling has the potential to improve urban mobility, increase road safety and thus make cities more liveable places," said MOIA CEO Robert Henrich.
The Hamburg autonomous driving (AD) pilot project is a collaboration between Volkswagen Commercial Vehicles, MOIA, and Argo AI. Together, the three companies are developing all the necessary components and processes to make driverless ride-pooling operational beginning in 2025. The Volkswagen Group's first autonomous vehicle, the ID. BUZZ AD, is being developed by Volkswagen Commercial Vehicles and Argo AI, a global self-driving technology company. Argo AI develops the self-driving system, the heart of the autonomous vehicle, consisting of a suite of hardware and software that provides a 360-degree awareness around the vehicle. As a mobility service provider, MOIA is the missing part to turn an autonomous vehicle and a self-driving system into an autonomous ride-pooling system. "Volkswagen is investing in the future of mobility with AD. It underlines the strategic transformation from an automotive manufacturer to a leading global software-driven mobility provider. The joint pilot project paves the way for the development of autonomously driven mobility services from Volkswagen. In Hamburg, we are laying the foundations for the development and testing of technologies and operational processes along the multi-layered value chain of a mobility service," explained Christian Senger, Head of Autonomous Driving at VWCV.
Integrated development project: technology, operation and customer feedback
In order to prepare for the safe deployment of autonomous driving vehicles, Argo AI will begin to map the streets of the test area in the fourth quarter of 2021. To create these three-dimensional maps, Argo self-driving test vehicles are driven in manual mode throughout the city to annotate road infrastructure, local traffic laws, regulations and guidelines in the city. The location and distances to traffic lights, road signs, bike lanes and other traffic signs will be established during this process. Two specially-trained safety drivers will operate the vehicles for the mapping missions and in the subsequent tests for autonomous driving on Hamburg roads. On completion of the initial testing and development phase, VW, MOIA, and Argo will conduct test drives with and without passengers before public operation in 2025 in order to optimally test the operating procedures and experience of an automated pooling service. This will include testing the tasks in the vehicle that are currently handled by the driver: Is the right person boarding, is the number of people correct, are all people sitting in their seats, is the luggage well stowed and who is the contact person for customers with questions? MOIA is developing the technology needed to perform these tasks. "We have extensive experience in fleet operations. Now, we are automating service processes, such as driver-passenger interaction, and fleet management," explained Robert Henrich.
Test area for autonomous driving east of the Alster
The initial test area is east of the Alster. It includes parts of Winterhude, Uhlenhorst and Hohenfelde and is to be expanded step by step. The test area was selected on the basis of various criteria. The main criterion was to develop autonomous ride-pooling under real conditions where it can have the greatest impact. The districts of Winterhude, Uhlenhorst and Hohenfelde offer ideal conditions for this: They have complex road conditions with many traffic challenges. At the same time, autonomous ride-pooling can have a traffic-relieving effect by supplementing local public transport here. In addition, the area is close to the MOIA hub in Wandsbek, where the AD test fleet will be stationed.
With extensive testing experience in multiple cities, Argo has one of the largest autonomous driving operations that now spans eight complex urban areas. Argo will apply the learnings from almost five years of testing in the United States to many of the types of roads and scenarios that are in Europe. Argo continuously tests its self-driving system through development testing in the lab, virtual testing in a simulated environment, and at two closed-course test tracks, including one facility in Munich. "Operating on public roads is a privilege we take very seriously at Argo," said Reinhard Stolle, Vice President of Argo Munich. "Safety remains our top priority in how we develop and test our self-driving system, and we remain committed to autonomous driving technology that improves the way we get around cities – not just for people riding in our vehicles, but for everyone who shares the road." The self-driving vehicles based on the future ID. BUZZ use a combination of lidar, radar and camera systems. This ensures reliable detection of the surroundings both in the immediate vicinity of the vehicle and at a further distance of 400 meters.
Dr. Anjes Tjarks, Senator for Transport and Mobility Change of the Free and Hanseatic City of Hamburg welcomed the pilot project in Hamburg and underlined its importance for Hamburg as a mobility center: "We want to make Hamburg Europe's digital model city in the transport sector. That is why we are delighted with the decision by MOIA, Volkswagen Commercial Vehicles and Argo AI to drive forward the development of one of the most important future technologies in the mobility sector in Hamburg in the coming years. In my view, autonomous driving has huge potential, especially in the areas of ride-pooling and sharing. As the city of Hamburg, it is our declared goal to bring local public transport to the wider urban area. If we get it right together, the autonomous MOIAs can become a very important piece of the puzzle for providing Hamburg's outer districts and neighborhoods with a closely timed on-demand local transport system and bringing the mobility revolution much more strongly to the area."
---
About MOIA
MOIA is a subsidiary of the Volkswagen Group. The company develops mobility services at its Berlin and Hamburg locations and works in partnership with cities and local public transport providers. MOIA is currently developing and implementing a ride-pooling system to avoid individual car traffic and to use the road infrastructure more efficiently. Cities are relieved of traffic jams, noise and exhaust fumes. MOIA has been offering its ride pooling service in Hanover since summer 2018, with Hamburg being the first metropolis with a population of over a million to follow on April 15, 2019. More information at www.moia.io.
About the Volkswagen Commercial Vehicles brand
'We transport success, freedom and future.' As a stand-alone brand within the Volkswagen Group, Volkswagen Commercial Vehicles (VWCV) is responsible for the development, construction and sales of light commercial vehicles. They include the Transporter, Caddy and Amarok ranges, which are produced in Hannover (D), Poznań (PL), Września (PL) and Pacheco (ARG). Our vehicles transport construction workers, families and adventurers, bread rolls, parcels and surfboards. Every day they help countless people all over the world to do a good job, they operate as mobile workshops and they bring paramedics and the police to wherever they are needed. Within the Volkswagen Group, Volkswagen Commercial Vehicles is also the lead brand for Autonomous Driving, Mobility as a Service (MaaS) and Transport as a Service (TaaS), and in future will therefore be developing and producing corresponding Special Purpose Vehicles (SPV), such as robo-taxis and robo-vans. In this way we are transporting an entire society, with all its requirements for clean, intelligent and sustainable mobility. Working at the company's sites around the globe are more than 24,000 employees, including around 15,000 at the Hannover site. More information at www.volkswagen-nutzfahrzeuge.de.
About Argo AI
Argo AI is a global autonomous vehicle technology platform company headquartered in Pittsburgh, Pennsylvania. The company is developing self-driving technology in partnership with leading automakers, including Ford Motor Company and Volkswagen Group, to make getting around cities safe, easy, and enjoyable for all. Argo AI employs more than 1,4 00 people with engineering centers located in Dearborn, Michigan; Cranbury, New Jersey; Palo Alto, California; and Munich, Germany. Argo is currently testing autonomous vehicles on public roads in Miami, Florida; Austin, Texas; and Washington D.C., as well as in Pennsylvania, Michigan, and California. For more information regarding Argo, please visit www.argo.ai.
Contact
Christoph Ziegenmeyer
Head of Communications
MOIA GmbH
christophz@moia.io
+49 172 177 66 82
Christian Buhlmann
Spokesperson ID BUZZ, AD
Volkswagen Commercial Vehicles
christian.buhlmann@volkswagen.de
+49 152 2299 5603
Jonas Kulawik
Head of Technology Communications
Volkswagen Group of America
jonas.kulawik@vw.com
+1 571 324 5947
Alan Hall
Communications Director
Argo AI
ahall32@argo.ai
+1 734 845 4410
Contact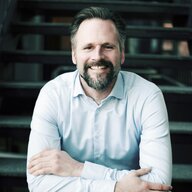 Christoph Ziegenmeyer
Head of Communications PR and Public Affairs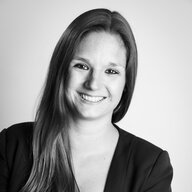 Jennifer Langfeldt
PR Manager