Feeder starts around the tram stops Brabeckstraße, Schaumburgstraße and Am Soltekampe
From July 1, 2019 a trip of three kilometres will cost only 3 euros
Pilot project scheduled for three months
Berlin/Hanover, 27 June 2019 - ÜSTRA Hannoversche Verkehrsbetriebe AG and MOIA are testing a new feeder service as part of a joint pilot project from July on at three tram stops in Hanover, helping Hanoverians to cover the "last mile" to their destination. The service costs three euros and is available within a radius of three kilometres at the stops Brabeckstraße, Schaumburgstraße and Am Soltekampe. The test is scheduled for three months.
"In the pilot project we combine the strengths of both companies, namely the well-developed public transport network of ÜSTRA with the flexible fine-grained network of MOIA", explains Dr. Volkhardt Klöppner, CEO of ÜSTRA. "We want to test how our passengers accept such an offer. As one of the ten largest local public transport companies in Germany, we are investigating possibilities for cooperation with new services in a changing mobility market, as we have been doing for a long time with CarSharing, for example," stresses the ÜSTRA CEO.
In order to use the new service, customers need to enter one of the three stops into the MOIA app as a start or destination. If the journey has a radius of three kilometres from the tram stops, it automatically costs only three euros. The offer is only available within the Hanover city area. Accessibility is an important goal for MOIA. In the future, the company intends to include barrier-free vehicles in its fleet. "MOIA has seen itself as a partner of the city and public transport from the very beginning. We are the only ridesharing service that already serves an entire city as a business area and thus considers the commuter routes from the outskirts to the inner city. Now we also offer for the first time a feeder service for public transport. The Hanoverians thus benefit from a strong mobility mix in which MOIA and ÜSTRA complement each other perfectly. Together, we want to convince people to leave their cars at home more often and thus reduce traffic congestion", says Ole Harms, CEO of MOIA.
---
About ÜSTRA
With its city buses and trams, ÜSTRA Hannoversche Verkehrsbetriebe AG belongs to the top group of German public transport companies. With 174 million passengers a year, it is the most efficient service provider for local public transport in Lower Saxony. With over 41 million car kilometres per year (train and bus) and more than 2,000 employees, the ÜSTRA transports the Hanoverians in the city centre every 10 minutes during the day. It cooperates with the transport companies RegioBus Hannover GmbH, DB Regio AG, metronom Eisenbahngesellschaft mbH, erixx GmbH and WestfalenBahn GmbH in the area of Greater Hanover Transport (GVH). The Hanover Region - the public transport authority - coordinates a harmonised transport network and a uniform tariff system in the GVH. With its modern fleet of trams and buses, ÜSTRA ensures environmentally friendly mobility and makes an important contribution to achieving the climate protection and environmental goals of the region and city of Hanover.
About MOIA
MOIA is a subsidiary of the Volkswagen Group. Based in Berlin and Hamburg, the company develops mobility services and works in partnership with cities and local public transport operators. MOIA is currently developing and implementing various services along the mobility value chain with different services for different customer groups. MOIA Ridesharing is a system to avoid individual car traffic and use road infrastructure more efficiently. Cities are relieved of congestion, noise and emissions. MOIA has been offering its ridesharing service in Hanover since the summer of 2018, followed by Hamburg, the first city with over a million inhabitants, on 15 April 2019.
Contact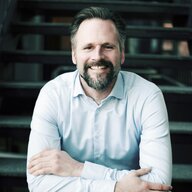 Christoph Ziegenmeyer
Head of Communications PR and Public Affairs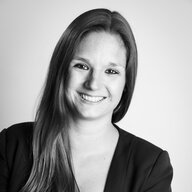 Jennifer Langfeldt
PR Manager