Berlin/Hamburg, 7 January 2019 - MOIA, the mobility service provider of the Volkswagen Group, along with the city of Hamburg and the HOCHBAHN, introduced its new, fully electric vehicle with its first drive on a public road. The black and yellow MOIA vehicles will be a fixture in the streets of Hamburg from now on. Initially, the vehicles will be used for the final test phase, in which MOIA will carry out technical tests and train several hundred drivers. Once the test phase is complete, MOIA expects to start public operation in April of this year.
The goals of ridesharing are to reduce individual traffic by providing convenient mobility options, as well as to make more efficient use of roads. Hamburg residents can now use the MOIA app to book a ride and take advantage of this new, comfortable and efficient form of urban mobility. Public operation will begin in April with a fleet of 100 vehicles. Currently, MOIA has a few hundred employees. MOIA will incrementally increase the fleet size to 500 vehicles over the next twelve months. At a later stage, MOIA plans to increase the fleet to 1000 vehicles. The number of MOIA employees will in turn grow to a few thousand.
Michael Westhagemann, Senator for Economics, Transport and Innovation and MOIA Managing Directors Ole Harms and Robert Henrich, along with Henrik Falk, Chairman of the HOCHBAHN Board of Management, shared the first ride at City Hall. The HOCHBAHN, the largest mobility service provider in Hamburg, plans to integrate MOIA into its own Switchh platform.
Michael Westhagemann, Senator for Economics, Transport and Innovation in Hamburg, says: "Innovation is crucial in making mobility in Hamburg quieter, safer and more environmentally friendly. Ridesharing services close the gap between taxis and local public transport. Ridesharing reduces individual trips and relieves urban traffic overall. We are going to host the ITS World Congress in 2021 and want to use this opportunity to advance the digitization and efficiency of our roads."
MOIA CEO Ole Harms explains: "Today we're giving you a taste of our new mobility services that, in the future, will add another attractive component to Hamburg's mobility mix. We've partnered with cities and transportation companies to work on solutions for traffic-induced urban problems such as traffic jams, air and noise pollution, and lack of space. We're putting a new, integrated mobility offering on the road in the heart of Europe in combination with a tailor-made electric vehicle and a complex, digital product. Hamburg is a global lighthouse project for us. In this city, we'll be optimizing our ridesharing to provide a perfect service, the highest efficiency and to the greatest possible traffic-relieving effects before we expand further in the world."
MOIA COO Robert Henrich adds: "MOIA offers a service from Hamburg, for Hamburg. Since the beginning of 2017, our team in Hamburg has worked on implementing Europe's largest fully electric ridesharing project. In the last two years, we have fleshed out the customer experience, developed the software and created the operational conditions to launch our project. These include, for example, finding drivers, building depots and installing charging stations. Today marks the beginning of the last phase, in which we will test our final product on the streets of Hamburg."
Henrik Falk, CEO of HOCHBAHN Hamburg, states: "Our common goal is to use Hamburg's transport infrastructure, which developed over centuries, more efficiently through greater electrification and digitization. We also aim to further develop this infrastructure and to offer people an alternative to private cars. To this end, the new ridesharing service must be logically linked with Hamburg's existing mobility offerings. We are striving for a partnership that includes the integration of MOIA into the Switchh platform."
Switchh bundles the services of different mobility providers in Hamburg and offers them to users via a single application. So far, Switchh includes public transportation, car and bike-sharing offerings and myTaxi.
MOIA is a subsidiary company and an independent brand of the Volkswagen Group. The company, based in Berlin, Hamburg, and Helsinki, develops its own mobility services, working together with cities and public transportation organizations. MOIA is currently developing and implementing various services along the mobility value chain with multiple offerings for different user groups. MOIA ridesharing is a modular, complete system that helps reduce private transport and use streets more efficiently.
Photos are available at www.moia.io/en/news-center.
Media Inquiries
Department of Economics, Transport and Innovation
Press Office | Susanne Meinecke and Christian Füldner
Tel: (040) 428 41-2239 or -1326 | pressestelle@bwvi.hamburg.de
www.hamburg.de/bwvi | Twitter @HH_BWVI | Instagram @hh_bwvi
MOIA
Christoph Ziegenmeyer, Spokesperson
M + 49 172 1776682 | presse@moia.io
Contact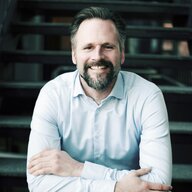 Christoph Ziegenmeyer
Head of Communications PR and Public Affairs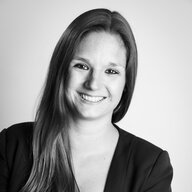 Jennifer Langfeldt
PR Manager