Project of London Transport authority, Transport for London in Ealing district
Cooperation with public transport operator RATPDev
Test "Slide Ealing" ends after twelve months
London/Berlin, 13 November 2019 – MOIA, the mobility services provider in the Volkswagen Group, and RATPDev, one of the world's largest transport operators, have started a joint ridepooling test in London. The pilot project named "Slide Ealing" aims to investigate how innovative mobility concepts can encourage people to switch to a more sustainable way of travelling and can meaningfully complement public transport. The test in Ealing district is scheduled to last twelve months. Both companies are cooperating under the auspices of the London Transport Authority, Transport for London (TfL).
In the joint test, MOIA provides the technology, including the customer and driver app as well as the pooling algorithm. RATPDev will take over the operations of the fleet. The route of the vehicles is completely flexible and is based on demand. A dense network of virtual stops guarantees that customers will have to walk a maximum of 200 metres both when entering and leaving the vehicle. The vehicles are allowed to use bus lanes and stops. The service times are daily from 6 am to 1 am.
Sascha Meyer, Chief Product Officer at MOIA, said: "With this project MOIA is commencing its first international operation. We are launching an on-demand bus service for the first time with a public transport operator. As in Germany, working closely with local transport authorities like TfL is very important to us. MOIA will supply the technology, including the passenger app and vehicle guidance and pooling platforms. In RATP Dev we have an industry heavyweight at our side which will manage vehicle fleet and operations for the trial. We see this partnership as a way of gaining knowledge for future collaborations".
Coralie Triadou, RATP Dev's Microtransit Director said: "As we move into a digital age, on-demand bus services are changing the way we think about travel. Technology is enabling buses to be more personalised and convenient, while also remaining affordable. RATP Dev is applying the latest innovations to make Ealing area easier, cleaner and simpler to get around."
Ownership of private vehicles is high in Ealing, with around 40 percent of local residents commuting to work in their own cars, according to studies. The pooling vehicles are intended to supplement the existing bus network and improve connections to the subway and train stations. By bundling individual trips, the road infrastructure in the cities can be used more efficiently, traffic jams and emissions avoided and the environment relieved.
RATPDev is one of the world's largest passenger transportation companies and operates public transportation systems in 14 countries. MOIA is already on the road in Hamburg and Hanover with its ridepooling service. In addition to the test of MOIA and RATPDev, there is a second one in London, which already started in May of this year in Sutton.
More information about MOIA: www.moia.io/en/news-center.
---
About MOIA
MOIA is a subsidiary of the Volkswagen Group. The company develops mobility services in Berlin and Hamburg and works in partnership with cities and local public transport operators. MOIA is currently developing and implementing a ridesharing system to avoid individual car traffic and use the road infrastructure more efficiently. Cities are relieved of congestion, noise and emissions. MOIA started its ridesharing in Hanover in summer 2018, followed by Hamburg on 15 April 2019, the first city with over a million inhabitants.
Contact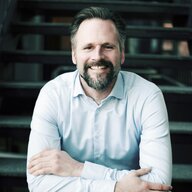 Christoph Ziegenmeyer
Head of Communications PR and Public Affairs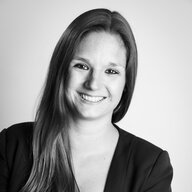 Jennifer Langfeldt
PR Manager