Restart of the ridepooling service on August 21
Around 100 employees return to their workplaces
Coordinated ramp-up with established concept for infection protection
Berlin / Hanover, 15 July, 2020 - The ridepooling service MOIA will be offering rides in Hanover again from August 21. Then MOIA will be available again in the whole city area of the state capital. "The relaunch in Hamburg was a first, positive signal with a promising start. We are now bringing this experience to Hanover. Due to the current demand situation caused by the corona pandemic, we are initially ramping up our service again step by step," says MOIA CEO Robert Henrich.
With the start of the service, MOIA will again supplement public transport throughout the entire city and offer Hannoverians an additional alternative to the private car. As of August 1, the approximately 100 employees will return to their workplaces. They will be given comprehensive online training in infection protection at the hub prior to the start of operations. When the ridepooling service is restarted on August 21, MOIA will initially deploy a maximum of 40 vehicles at the same time and flexibly adjust the fleet size to the development of demand. MOIA will also adapt the service times to the expected demand and will start operations from Monday to Saturday initially from 2 p.m. On Sundays and public holidays the ridepooling service will be available between 10 a.m. and 10 p.m. MOIA will follow the development closely and will constantly adjust the supply.
For operations in Hanover MOIA will transfer the proven Hamburg safety and hygiene concept. A mask is mandatory for the MOIA passengers. In addition, the cabin will be separated from the driver's area by a foil. The safety and hygiene concept is supplemented by short cleaning intervals.
MOIA had temporarily suspended regular operations in the state capital on April 1 in the wake of the Corona pandemic and declared short-time working for drivers. They are now returning from short-time work at 50 percent for the start. In Hamburg, the ridepooling service as part of the City of Hamburg's corona measures supported the Hanseatic City's night transport with 100 vehicles between April 1 and May 24. MOIA resumed regular operations in Hamburg on May 25.
---
About MOIA
MOIA is a subsidiary of the Volkswagen Group. The company develops mobility services in Berlin and Hamburg and works in partnership with cities and local public transport operators. MOIA is currently developing and implementing a ridesharing system to avoid individual car traffic and use the road infrastructure more efficiently. Cities are relieved of congestion, noise and emissions. MOIA started its ridesharing in Hanover in summer 2018, followed by Hamburg on April 15, 2019, the first city with over a million inhabitants.
Contact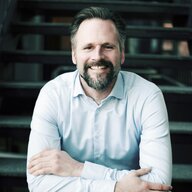 Christoph Ziegenmeyer
Head of Communications PR and Public Affairs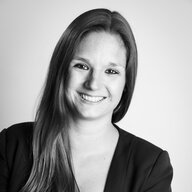 Jennifer Langfeldt
PR Manager