After a successful test phase, MOIA's public operation will commence on 15 April 2019
MOIA expects to be among Hamburg's top 100 employers by the end of 2019
Depots are currently under construction
5,000 voucher codes for free test drives
Berlin/Hamburg, 14 March 2019 - It's a milestone for environmentally-friendly mobility: after successfully completing a three-month test phase, MOIA will start its public operation in Hamburg on 15 April 2019. Within 12 months, it will be developed into the largest all-electric ride-sharing service in Europe. Every Hamburg citizen, commuter or visitor to the city can register for the service with immediate effect. Initially, MOIA is giving away vouchers for free journeys. The first 5,000 interested parties who download the MOIA App by 14 April 2019, register and activate the MOINMOIA voucher code will receive a free ride.
Ride-sharing contributes to reduced traffic congestion
Hamburg is a global lighthouse project for MOIA. "It is the first megacity where we bring our innovative offer for environmentally-friendly, shared mobility onto the road," says CEO Ole Harms. "This is where we develop and perfect our system, which we want to bring out into the world from Hamburg". COO Robert Henrich: "MOIA makes electric driving available to everyone. We complement the city's existing mobility opportunities and offer an attractive alternative to your own car. By bundling together similar journeys, we increase the efficiency of road traffic. Our goal is to reduce noise, congestion and air pollution."
Since January, MOIA has completed more than 20,000 kilometres during its test phase. MOIA mainly tested newly developed software components, load management and operational processes. At the same time, MOIA mapped several thousand virtual stops for the easy and safe boarding and alighting of passengers in the future Hamburg service area. More than 400 drivers have already been hired and are currently undergoing specialised training. MOIA expects to employ 1,000 people in Hamburg by the end of 2019, including not only driving and operating personnel, but also over 150 IT developers. MOIA will thus be one of the city's top 100 employers.
At April's launch, a fleet of 100 all-electric MOIA vehicles will be deployed, covering an area of around 200 square kilometres, including Hamburg Airport. This also makes MOIA attractive for commuters, business people and tourists. "Over the next twelve months, the service area will gradually grow to 300 square kilometres, and the fleet will expand to 500 vehicles," says Henrich. "Our medium-term goal is to cover the entire city area, as we are already doing in Hanover."
Depots under construction
MOIA will initially have a depot near the airport available for fleet operations. It features facilities for the cleaning and maintenance of 180 vehicles, as well as social rooms for drivers and technicians. There are over 100 charging points in the depot to recharge the batteries of MOIA vehicles during shift changes and overnight.
MOIA is currently building a second depot in the district of Horn. Further depots are being constructed and will begin operating over the next 12 months.
MOIA as part of the urban mobility offer
MOIA sees itself as part of the inner-city mobility offer and as a sensible supplement to public transport. The company cooperates with the Hanseatic City of Hamburg and the public transport operator Hamburger Hochbahn. By the end of the year, MOIA's services will be deeply integrated into Hochbahn's Switchh app. Switchh bundles the services of Hamburg's different mobility providers and offers users access via a single application.
Further press material and photos can be found at www.moia.io/en/news-center.
---
About MOIA
MOIA is a subsidiary of the Volkswagen Group. The Berlin-based company develops mobility services and works in partnership with cities and local public transport operators. MOIA is currently developing and implementing various services along the mobility value chain with different offers for different customer groups. MOIA Ridesharing is a system to avoid individual car traffic and to use the road infrastructure more efficiently. Cities are relieved of traffic jams, noise and exhaust fumes. MOIA has been offering its ridesharing service in Hanover since summer 2018, with Hamburg following on 15 April 2019 as the first city with over a million inhabitants.
Contact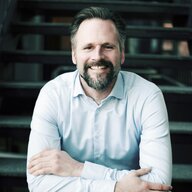 Christoph Ziegenmeyer
Head of Communications PR and Public Affairs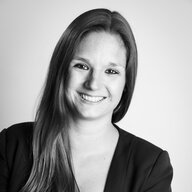 Jennifer Langfeldt
PR Manager