Only ten months after its launch, MOIA is already available in two thirds of Hamburg's residential areas
MOIA is the sharing service with the largest operating area
Voucher portal for companies strengthens B2B segment
Hamburg, 26 February 2020 – MOIA is substantially extending its service in Hamburg. The ridepooling company is expanding its service area, building up its infrastructure and introducing a new offer for business customers. "We are in the process of implementing the largest fully electric ridepooling service in Europe. We already have 330 vehicles on the road and will continue to ramp up the fleet, as previously announced. For this purpose, we are planning new hubs. In addition, we are also developing new cooperation models for business customers in order to further increase the utilisation of our vehicles, even beyond peak times," says MOIA CEO, Robert Henrich. MOIA complements Hamburg's existing mobility options and offers city dwellers an alternative to their private cars. Ridepooling pools journeys of people who want to travel in a similar direction. The aim is to reduce the number of cars on the road and to use the existing infrastructure more efficiently.

MOIA expands its service area in Hamburg with new districts on a test basis
Starting on 1 March, the ridepooling service will expand its service area in Hamburg by almost 50 per cent, now covering an area of 300 square kilometres less than a year after its launch. The expansion is initially being carried out step-by-step on a test basis, in order to gain more experience of the optimum ratio between fleet size and allocation in the service area. The service will now also be available in the districts of Rissen, Lurup, Schnelsen, Volksdorf and Jenfeld, among others. With this expansion, the fully electric ridepooling service covers two thirds of Hamburg's residential area and offers the largest sharing service in the Hanseatic city. MOIA thereby supplements the existing mobility options on the outskirts of the city and is available to more than one million Hamburg residents.
MOIA develops new solutions for business customers
With a new B2B offer, MOIA is strengthening the business customer segment. As a first step, the company launched a voucher portal in February. This gives companies the opportunity to book customised, event-related and flexible vouchers that employees and customers can use for trips, while allowing them to maintain full cost control. With this offer, MOIA addresses companies from a wide range of industries. For example, customers such as Weleda Spa and HolidayInn Hamburg City Nord come from the gastronomy, hotel and retail sectors.
MOIA's ridepooling service started in Hamburg in April 2019 and, to date, the company has transported around 1.8 million passengers. The fleet has been gradually built up from an initial 100 vehicles to 330 vehicles. Currently, MOIA has two hubs: in Groß Borstel and Horn.
Further press material and photos can be found at www.moia.io/en/news-center.
---
About MOIA
MOIA is a subsidiary of the Volkswagen Group. The company develops mobility services in Berlin and Hamburg and works in partnership with cities and local public transport operators. MOIA is currently developing and implementing a ridepooling system to avoid individual car traffic and use the road infrastructure more efficiently. Cities are relieved of congestion, noise and emissions. MOIA started its ridepooling in Hanover in summer 2018, followed by Hamburg on 15 April 2019, the first city with over a million inhabitants.
Contact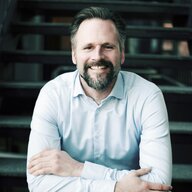 Christoph Ziegenmeyer
Head of Communications PR and Public Affairs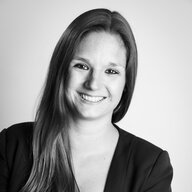 Jennifer Langfeldt
PR Manager