Accessible service available from January 1, 2023
E-Crafters specially modified for barrier-free ridepooling to complement MOIA fleet
Specially trained drivers for accessible operation
Registration for free transportation of severely disabled people with MOIA now possible
Hamburg, December 2, 2022 - The mobility service MOIA is expanding its offering by 15 accessible vehicles. Wheelchair users will have an additional, convenient mobility option in Hamburg from January 1, 2023. They can book rides in the MOIA app at no extra charge. Severely disabled people who are entitled to free rides on local public transport under the Social Law Code can use MOIA free of charge. They have been able to register for this since December 1 at the MOIA integration office at the Hamburg ZOB. The accessible service will fit seamlessly into MOIA's ridepooling service and, as a regular part of the fleet, will also transport people without mobility impairments.
"Getting from A to B is still often a challenge for wheelchair users. Starting next year, MOIA's accessible service will give wheelchair users another option to get around Hamburg comfortably and spontaneously without their own car," says Sascha Meyer, CEO of MOIA. "Our barrier-free vehicles have adequate access and appropriately designed interiors and will complement the existing accessible public transport and taxi services."
Accessible e-Crafters - customized for ridepooling
MOIA has advanced the fully electric vehicle based on the e-Crafter from Volkswagen Commercial Vehicles as part of a co-creation process with associations and mobility-impaired people and has transferred the familiar interior, specially developed for ridepooling, to the barrier-free vehicle:
The vehicle comes with 5 seats in total (4 fixed seats and 1x swivel and foldable seat), a generous space concept and the typical free-standing seats as well as a low entry.

The vehicle comes with 5 seats in total (4 fixed seats and 1x swivel and foldable seat), a generous space concept and the typical free-standing seats as well as a low entry.

One wheelchair user and up to four additional passengers can be transported in the MOIA.

Access for wheelchair users is via an electrohydraulic rear lift.

During the journey, the wheelchairs are secured with a floor safety system.

MOIA operates with specially trained drivers to ensure accessible operation. They are trained in dealing with people with limited mobility and in the safe handling of the wheelchair securing system.
For the modification of the e-Crafter, MOIA cooperated with Tribus, the leading company in the field of wheelchair accessible transportation.
Next step towards a more inclusive mobility offer
Since its launch in 2019, MOIA has already been working to offer as many people with mobility impairments as possible another mobility option. The basic design of MOIA vehicles is such that people with limited mobility, for example with foldable walking aids or rollators, can be easily transported. For people with impaired vision, the MOIA app is equipped with the "voice-over functions" of iOS and Android (Talk Back), so that it can be operated by voice control. Other assistance programs such as Blindsquare or Lazarillo enable blind-friendly navigation. In addition, passengers can store in their profile that they need more time to walk.
Anjes Tjarks, Senator for Transport and Mobility Change in Hamburg: "MOIA is significantly expanding its service area from the beginning of the year, from 200 km² previously to a total of 270 km² in the future: from January 2, this also gives people in Rahlstedt, Billstedt, Billbrook, Lurup and Osdorf as well as Wilhelmsburg an attractive on-demand service - and thus an additional, convenient mobility alternative in the outer city to their own cars, which is emission-free and inclusive. We want the mobility turnaround to ensure good and safe mobility for everyone in a sustainable way, because it is inclusive and should benefit everyone. I am pleased that MOIA has expanded its accessible service, not least in the course of the expansion of the service area, and has further developed it together with the associations. In the future, it will offer wheelchair users an additional inclusive mobility option to move around Hamburg in a large contiguous service area in a self-determined and spontaneous manner."
Ulrike Kloiber, Senate Coordinator for Equality for People with Disabilities: "Inclusive mobility means social participation. For example, with the inclusion taxis, barrier-free subway and train stops, safe routes and two-way communication. All of this is part of thinking about mobility from a holistic and inclusive perspective. I'm delighted that MOIA is adding another inclusive mobility option in Hamburg."
MOIA will expand operating area with the new permit into the districts of Wilhelmsburg, Billstedt/Billbrook, Osdorf/Lurup and Rahlstedt. In addition, MOIA's mobility offer will be partially linked to the hvv fare from 2023. All holders of an hvv subscription will be able to use the MOIA service at reduced rates. A discount of one euro per booking will be granted. Together with MOIA, the city is thus taking the next major step toward the Hamburg-Takt, which will give all Hamburg residents access to public transportation within five minutes.
The expansion of the service is being financed in part by the "Model Projects to Strengthen Public Transport" funding guideline of the German Federal Ministry of Digital Affairs and Transport. For more information on accessibility at MOIA, click here. Information on registration for severely disabled persons can be found here.
Media Assets
Image 1: Wheelchair-accessible E-Crafter - custom-designed for accessible ridepooling
MOIA's wheelchair-accessible service complements existing public transport and taxi services.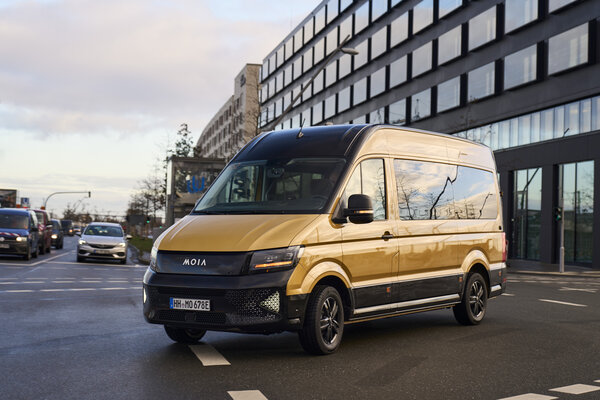 Image 2: For accessible operation, MOIA uses specially trained drivers
The vehicles have suitable access and an appropriately designed interior and can transport one wheelchair user and up to four other passengers.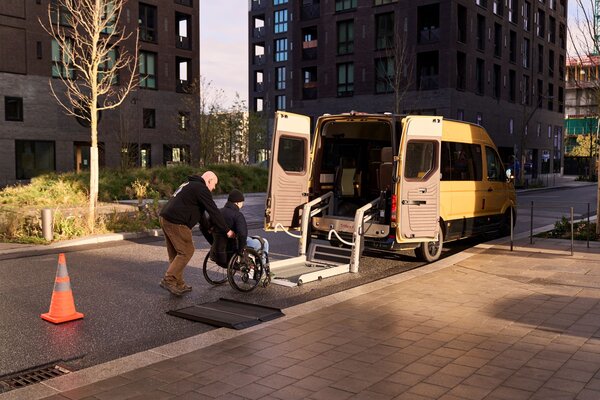 About MOIA
MOIA is a subsidiary of the Volkswagen Group. The company develops mobility services in Berlin and Hamburg and works in partnership with cities and local public transport operators. MOIA is currently developing and implementing a ridesharing system to avoid individual car traffic and use the road infrastructure more efficiently. Cities are relieved of congestion, noise and emissions. MOIA started its ridesharing in Hanover in summer 2018, followed by Hamburg on April 15, 2019, the first city with over a million inhabitants. Together with Volkswagen Commercial Vehicles, MOIA is currently developing and testing autonomous ridepooling in a pilot project in Hamburg. The goal is to develop an autonomous, internationally scalable ridepooling system by 2025.
Contact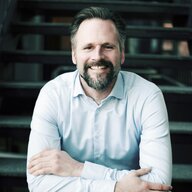 Christoph Ziegenmeyer
Head of Communications PR and Public Affairs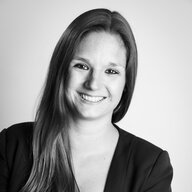 Jennifer Langfeldt
PR Manager