MOIA participates in new corona measures of the Hanseatic City
From April 7, MOIA will offer trips throughout the city from 0 to 6 a.m.
Free travel with a valid HVV ticket
Proven hygiene concept and a maximum of three passengers
Berlin/Hamburg, 6 April, 2021 - The ridepooling service MOIA is once again participating in the measures by which the City of Hamburg is ensuring mobility during the night-time curfews, initially until April 18. On behalf of the city, MOIA is offering rides between 0 and 6 a.m. starting Tuesday night. The offer is aimed exclusively at working persons who are dependent on mobility despite the night-time curfews because their shifts begin or end at night for example.
For the night service, MOIA is providing up to 120 vehicles at the start. The fleet size will be flexibly adjusted in the course of the actual demand. MOIA is extending its service area to the entire city of Hamburg. Passengers can enter and exit MOIA at the existing virtual stops within the current service area. In the rest of the city, MOIA will stop at HVV stations. A journey is booked via the MOIA app. Every passenger must have an HVV ticket valid for the route and travels free of charge on that condition. Passengers without a HVV ticket are not transported. Tickets must be shown to the driver from the outside before entering.
The protection of passengers and driving personnel is a top priority for MOIA. The company takes the following protective measures against infection:
Wearing a medical mask is compulsory for passengers in the MOIA.

MOIA reduces the number of passengers to a maximum of three.

To protect passengers and drivers, the driver's cabin is separated from the passenger compartment with foil.

Drivers are regularly tested for corona infections.

The vehicles are cleaned regularly during the operating time, the drivers have additional disinfectant on board.
In December, MOIA had temporarily suspended the service in response to the decision of the Federal Government and the Länder. As part of this, the company had already declared that it would continuously review the necessity of the measures and react quickly in the event of a renewed need for MOIA's service. This need has arisen at short notice within the scope of the new measures of the City of Hamburg. Thus, the company contributes to combating the corona pandemic in this special situation.
More information about MOIA: www.moia.io/en/news-center.
---
About MOIA
MOIA is a subsidiary of the Volkswagen Group. The company develops mobility services in Berlin and Hamburg and works in partnership with cities and local public transport operators. MOIA is currently developing and implementing a ridesharing system to avoid individual car traffic and use the road infrastructure more efficiently. Cities are relieved of congestion, noise and emissions. MOIA started its ridesharing in Hanover in summer 2018, followed by Hamburg on April 15, 2019, the first city with over a million inhabitants.
Contact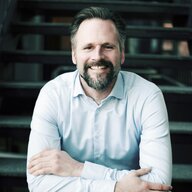 Christoph Ziegenmeyer
Head of Communications PR and Public Affairs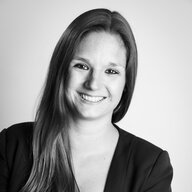 Jennifer Langfeldt
PR Manager