MOIA participates in Corona measures of the Hanseatic City
From 1 April, MOIA will offer trips throughout the city from 0 to 6 am
Holders of HVV cards, DB City Ticket or a HVV single ticket for the greater area ride free of charge
Pooling is reduced to two persons
Short-time work is lifted for some employees
Berlin / Hamburg, 29 March, 2020 - The ridepooling service MOIA will participate from April 1 in Hamburg's measures to optimize mobility during the corona pandemic. On behalf of the city, the company is offering a night-time service between 0 and 6 am. The offer is available to everyone and addresses, for example, people in system-relevant jobs whose shifts start or end at night.
For this service, MOIA is extending its service area to the entire city of Hamburg. Passengers can enter and exit MOIA at the existing virtual stops within the current service area. In the rest of the city, MOIA will also stop at HVV stations. For holders of HVV commutation tickets, DB City Tickets or HVV single tickets (the latter at least for the greater area) the service of MOIA is free of charge. The same applies to accompanying children under the age of 14. All other passengers pay 4 euros per trip.
MOIA reduces the pooling of passengers to a maximum of two individuals. Groups of more than two persons, especially families, can continue to use MOIA as a closed group. In this case, no additional passengers will be pooled. To protect the health of drivers, the driver's cabin is separated with foil. The vehicles are cleaned regularly during the operating time, the drivers have additional disinfectant on board.
MOIA recently announced that the service will be temporarily suspended from April 1 and that it will apply for short-time work for around 1,000 employees. As part of this, the company had already declared that it would constantly review the necessity of short-time work and react at short notice in the event of a renewed need for MOIA's service. In order to be able to offer night-time operation with 100 vehicles, short-time work for around 200 drivers at the Niendorf hub will be lifted.
---
About MOIA
MOIA is a subsidiary of the Volkswagen Group. The company develops mobility services in Berlin and Hamburg and works in partnership with cities and local public transport operators. MOIA is currently developing and implementing a ridesharing system to avoid individual car traffic and use the road infrastructure more efficiently. Cities are relieved of congestion, noise and emissions. MOIA started its ridesharing in Hanover in summer 2018, followed by Hamburg on 15 April 2019, the first city with over a million inhabitants.
Contact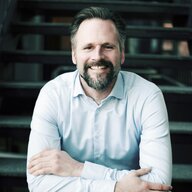 Christoph Ziegenmeyer
Head of Communications PR and Public Affairs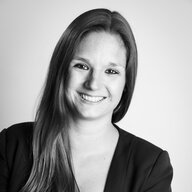 Jennifer Langfeldt
PR Manager