Split Finland Oy becomes MOIA Finland Oy
Finnish developer team develops MOIA's pooling algorithms
MOIA benefits from experience, data and existing technology from Kutsuplus in Helsinki and Split US in Washington D.C.
Berlin, 2 June 2017 - MOIA, the new mobility company in the Volkswagen Group, is taking over the Finnish software company Split Finland Oy. As a wholly owned MOIA subsidiary the Espoo-based company will be known as MOIA Finland Oy. The main tasks of the team led by co-founder Teemu Sihvola will include the development of the pooling algorithms that will be used to manage MOIA's ride-pooling concept.
"We are delighted to welcome our new colleagues in Finland who have pioneered the digital ride-pooling. Their competence and experience will play an important role in the development of MOIA," says Ole Harms, MOIA's CEO. "From now on, Finland will be our expert hub and development location for the pooling algorithms behind MOIA's shuttle-on-demand."

Split Finland was founded in 2011 as Ajelo Oy. Up to 2015 the Finnish start-up developed the software behind the ride-pooling concept Kutsuplus, which was operated by Helsinki Region Transport. The US-based ride-pooling company Split took over Ajelo in 2014 with the goal of using its software to develop a ride-pooling concept in Washington D.C.
"Our shuttle-on-demand represents the transition of the well-known 'dial-a-ride' concept into the digital age. Split Finland's pooling algorithm will be an important pillar for our future shuttle offering," explains Robert Henrich, MOIA's COO. "With this Finish team we are acquiring a usable platform that will noticeably reduce the development time for our MOIA software.".
Ajelo developed the world's first fully automated pooling solution. That technology enables ride requests from users who are travelling in similar directions to be served with just one 2/2 vehicle in a fully automated and dynamic way. Would-be passengers use an app to notify the system of their location and destination. An algorithm then calculates the most efficient route possible for the shuttle. This is the only way to make highly efficient and sustainable real-time shared mobility possible.
MOIA was announced in December 2016 and launched in January 2017. A young, growing team of around 50 employees in the cities of Berlin and Hamburg is now working on the development and implementation of a ride-pooling concept. With its shuttle-on-demand concept MOIA is planning to ease the traffic burden in cities worldwide over the next few years and thus improve the quality of life in urban areas.
---
About MOIA
MOIA is a wholly owned subsidiary of the Volkswagen Group. The Berlin-based company develops its own mobility services independently or in partnership with cities and local public transport operators. Currently, MOIA is focused on two strategic areas of business: ride-hailing and shuttle-on-demand / ride-pooling. In the field of ride-hailing MOIA holds a strategic share in the Israeli ride broker Gett. Parallel to that, MOIA is building a ridepooling concept. Ride-pooling enables journeys for people travelling to similar destinations to be bundled, thus avoiding individual transportation and making more efficient use of the road infrastructure.
Contact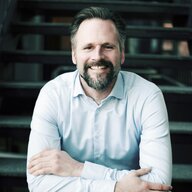 Christoph Ziegenmeyer
Head of Communications PR and Public Affairs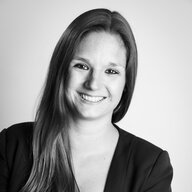 Jennifer Langfeldt
PR Manager