Berlin/Hanover, 5 November 2019 – Change in the management of MOIA: The former Chief Financial Officer Frank Dilger will retire at the end of the year. His successor will be Matthias Osterloh, currently responsible for Finance Sales at Volkswagen Commercial Vehicles in Hanover. Together with the CEO of MOIA, Robert Henrich, Osterloh will lead the management of the mobility provider in the future.
Frank Dilger has been CFO of MOIA since 2016 and has accompanied the successful development of the Volkswagen subsidiary since its foundation. Thomas Sedran, Chairman of the Supervisory Board of MOIA, thanked Dilger for his work: "The impressive growth of MOIA from a small team to a company with several hundred employees is closely linked to his name. I would like to thank Frank Dilger for his commitment in setting up the ridesharing service in Hanover and Hamburg. It is to his credit that we have been able to maintain the medium-sized and entrepreneurial character of MOIA in all aspects of our business. Matthias Osterloh now has the exciting task of providing business management support for the further expansion of MOIA. I am looking forward to working closely with him and Robert Henrich."
Frank Dilger has been with the Volkswagen Group since 1991. A doctor of economics, he has held various positions in the finance industry. From 1999 to 2006 he was CFO of the IT subsidiary gedas. From 2006 to 2009 he was Finance Director of Volkswagen in Shanghai. Most recently, he was responsible for Group Sales Management at the Volkswagen Group in Wolfsburg. From there he moved to MOIA in 2016.
Matthias Osterloh joined Volkswagen as an international trainee in 1999 after graduating as an engineer. Following positions in investor relations and finance at group level, he moved to Finance Volkswagen Commercial Vehicles in 2011. Since 2017, he has been in charge of the Finance Sales there.
Additional press material and photos can be found at www.moia.io/en/news-center.
---
About MOIA
MOIA is a subsidiary of the Volkswagen Group. The company develops mobility services in Berlin and Hamburg and works in partnership with cities and local public transport operators. MOIA is currently developing and implementing a ridesharing system to avoid individual car traffic and use the road infrastructure more efficiently. Cities are relieved of congestion, noise and emissions. MOIA started its ridesharing in Hanover in summer 2018, followed by Hamburg on 15 April 2019, the first city with over a million inhabitants.
Contact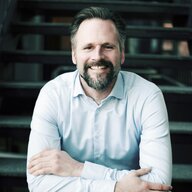 Christoph Ziegenmeyer
Head of Communications PR and Public Affairs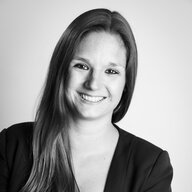 Jennifer Langfeldt
PR Manager