Community, Ease, Imagination: enabling customers to enjoy the holistic MOIA experience even more intensively

New brand core identity: "Every single moment in your city is worth reaching easily"

MOIA implements a multi-level campaign on all channels and touchpoints
Hamburg, 9 March 2020 – MOIA has been successfully driving on Hamburg's roads for almost a year. Based on the company's experiences, MOIA is now presenting a new brand strategy and visual identity, which will be rolled out in coming months on all relevant channels and touchpoints. This will include celebrating the company's first birthday in Hamburg under the motto "One year MOIA".
The most important conceptual task was to optimise the brand's values with a clear brand core identity. "Every single moment in your city is worth reaching easily," is the new brand core identity, which is intended to address a range of different target groups with the need to be transported from A to B in an even more targeted and individual way. With its ridepooling service, MOIA wants to make an important contribution to an intelligent and comfortable mobility future and ensure customers' special moments don't just start once they've reached their destination, but begin on the journey there. "Arrival begins here" is therefore MOIA's new brand promise.
The cornerstone of the brand's new visual identity is the MOIA +6 vehicle. MOIA's own brand design team has transferred its colour and shape to digital product design in order to bridge a connection between the digital and real environment and therefore create a holistic visual identity. "The further developed brand strategy and new visual identity aim to make the holistic MOIA experience even more intensive for customers, while ensuring the same user experience at all times - whether digitally when booking or while driving," says Tim Giesler, Chief Design Officer of MOIA.
By paying homage to Hamburg and it's people, MOIA is also giving the further developed brand strategy a visual stage in the form of a film. "Moments of MOIA" is the new brand film that combines each element of the new brand identity in an emotional way. It can now be seen on YouTube and as a short film in Hamburg's cinemas.
"The basic idea of the video was to depict reality without advertising influences. The result is authentic, approachable and, above all, down-to-earth – therefore it reflects the core of our brand," says Justina Rokita, Chief Marketing Officer at MOIA. It was important to her that the film reflects the strong emotions between the people, the product and the city. "The encounters of different people with MOIA underlines that we are a mobility service for everyone," says Justina Rokita. The video's music also supports the feeling of arriving. Authentic sounds of the city and the "Sound of MOIA" were woven into a modern relaxing soundtrack.
In the first campaign phase, the new visual identity will be implemented on MOIA's social media channels and the homepage will be updated on a step-by-step basis. At the end of March, the design of the MOIA app will be adapted and a large-scale B2B campaign for business customers will follow. The new brand message will then also be reflected on the company's vehicles.
Credits:
Marken Strategie & Konzeption: Justina Rokita
Executive Creative Direction: Tim Giesler
Creative Direction: Johannes Kempe
Art Direction & Strategy: Sonja Forstreuter
Production Movie & Bildsprache Shooting: INKcorporated
Fotografie: Matze Ziegler
Additional press material and photos can be found at www.moia.io/en/news-center.
---
About MOIA
MOIA is a subsidiary of the Volkswagen Group. The company develops mobility services in Berlin and Hamburg and works in partnership with cities and local public transport operators. MOIA is currently developing and implementing a ridesharing system to avoid individual car traffic and use the road infrastructure more efficiently. Cities are relieved of congestion, noise and emissions. MOIA started its ridesharing in Hanover in summer 2018, followed by Hamburg on 15 April 2019, the first city with over a million inhabitants.
Contact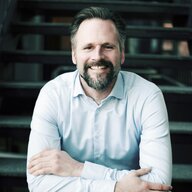 Christoph Ziegenmeyer
Head of Communications PR and Public Affairs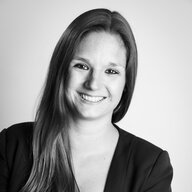 Jennifer Langfeldt
PR Manager