Successful testing phase ends after more than 230,000 rides
Service area, fleet, and number of users will increase incrementally
All Hanover residents will have access to service by the end of 2018
Fleet will be gradually electrified
Berlin/Hamburg/Hanover, 30 July 2018 - Today, exactly 300 days and more than 230,000 rides after the launch of Ist testing phase in Hanover, MOIA begins regular operations of its ridesharing service. Together, 140 drivers in 35 vehicles, along with an intelligent algorithm, will offer Hanover residents a new kind of mobility experience. MOIA considers itself a link between individual mobility and public transportation in the city.
The license that MOIA received from the city of Hanover is valid for up to 150 vehicles. MOIA will gradually increase the number of cars in its fleet to reach 150, making it the largest ridesharing fleet in Germany. Depending on the results of an accompanying independent research project that will report on the effects of the new ridesharing offer on public transport and traffic nterests, MOIA could expand its fleet to 250 vehicles starting in the summer of 2020.
Here is an overview of the key news items regarding the start of regular operations:
The service area will cover about 90 square kilometers and, unlike in the testing phase, will include the areas Waldheim, Stöcken and Maschsee. MOIA will continue to add more neighborhoods as operations progress.
The initial user group will include the 3500 active test users as well as 15,000 new users. The new user group will consist of the applicants who had applied to take part in the service test in October 2017 but were not yet included. As the fleet continues to grow, MOIA plans to open operations to all Hannover residents bythe end of 2018.
The MOIA app will be available for free in the Google Play Store and the Apple App Store starting 30 July. MOIA invites all interested Hannover residents to download the app and register an account. To avoid overloading the system in the first weeks, customer accounts will be activated gradually. Once an account is activated, the customer will be notified and they can start booking rides.
MOIA will make at least 50 percent of the fleet in Hannover electric by 2020. By 2022, MOIA will use only electric vehicles in the fleet.
The testing phase is now complete and applications will no longer be accepted.
"Hannover is the first city in which we will become an established part of public mobility. Together with the city of Hannover and all other mobility providers, we would like to convince people to use sustainable mobility instead of private cars. Long-term, we'd like to reduce the number of privately owned cars on the streets," says Ole Harms, MOIA CEO. "An independent study will accompany our operations and analyze how MOIA ridesharing affects mobility in the city." "The testing phase showed us that ridesharing works," adds Robert Henrich, MOIA COO.
"With just our small fleet of 35 vehicles and only 3, 500 test users, approximately half of the rides were shared. We are so grateful to the test users for all of their suggestions and feedback that they sent us throughout the testing phase. This helped us refine our system. In the next phase, our goal is to show the public how attractive our offer is. We want to emphasize reliability, safety, comfort and fast turnaround times. We will also continue to refine our app and algorithm in order to increase the number of shared rides. In doing so, we hope to reduce traffic in the city."
Starting on July 30,2018, MOIA rides will be charged at a regular rate. The rate will lie somewhere between that of public transport and that of a taxi. The rate will fluctuate depending on day and time, as well as supply and demand. To make costs predictable and transparent for users, the app will always display the full price to the user before booking. That way, the user can still decide if they want to book or not. That price will not change after the booking is confirmed.
We have compiled photo and video material at www.moia.io/en/news-center. We have also attached an infographic to this press release that contains the most important numbers and facts about the start of MOIA ridesharing in Hannover. You can find even more information about MOIA and the Hannover start in the blog post on our homepage.
---
About MOIA
MOIA is a subsidiary company of the Volkswagen Group and a independent brand of VW. The company, based in Berlin, Hamburg, and Helsinki, develops its own mobility services, working together with cities and public transportation organizations. MOIA is currently developing and implementing various services along the mobility value chain with multiple offerings for different user groups. MOIA ridepooling is a complete system that helps reduce private transport and use streets more efficiently.
Contact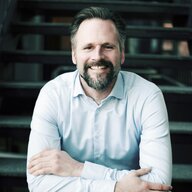 Christoph Ziegenmeyer
Head of Communications PR and Public Affairs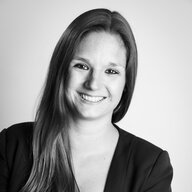 Jennifer Langfeldt
PR Manager