Berlin/Hamburg, 11 April 2019 – With its ridesharing service in Hamburg launching on 15 April, MOIA is undertaking the largest long-term study on ridesharing in Europe to date
A consortium of the Technical University Munich and the Karlsruhe Institute of Technology (KIT) will investigate the effects of MOIA's ridesharing on urban mobility over the next two years. The Institute for Transport and Spatial Planning at the UniBW, headed by Prof. Dr. Klaus Bogenberger, and the Institute for Transport at the KIT, headed by Prof. Dr. Peter Vortisch and Dr. Martin Kagerbauer, are in charge of the project.
In addition to empirical analyses of the mobility behaviour of MOIA users and non-MOIA users, the research also simulates transport demand under changing framework conditions in order to derive possible benefits offered by ridesharing. Therefore, among other things, it is possible to determine under which parameters ridesharing in interaction with other modes of transport, and in the transport system of the city as a whole, can have an optimal effect and serve the demand for mobility efficiently, flexibly and sustainably. The accompanying research goes far beyond previous studies.
The focus of the prospective study is on so-called 'carpooling'. Carpooling is when several people share a trip in a similar direction. Previous studies have mostly been conducted in the USA and have primarily investigated the effects of exclusive taxi-like services ("ridehailing"), which are widespread in North American cities.
The consortium of Technical University Munich and KIT prevailed against other renowned national and international research institutions in an extensive tender process. A further evaluation process will be accompanied by the Free and Hanseatic City of Hamburg. The first results are expected in 2020.
Additional press material and photos can be found at www.moia.io/en/news-center.
---
About MOIA
MOIA is a subsidiary of the Volkswagen Group. The Berlin-based company develops mobility services and works in partnership with cities and local public transport operators. MOIA is currently developing and implementing various services along the mobility value chain with different offers for different customer groups. MOIA Ridesharing is a system to avoid individual car traffic and to use the road infrastructure more efficiently. Cities are relieved of traffic jams, noise and exhaust fumes. MOIA has been offering its ridesharing service in Hanover since summer 2018, with Hamburg following on 15 April 2019 as the first city with over a million inhabitants.
Contact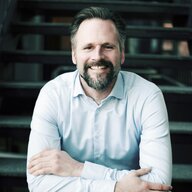 Christoph Ziegenmeyer
Head of Communications PR and Public Affairs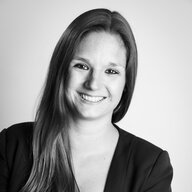 Jennifer Langfeldt
PR Manager