CEO Robert Henrich leaves the company at his own request
Former CPO Sascha Meyer to become new CEO of MOIA
Meyer: "MOIA will consistently continue on the path it has started towards sustainable mobility and will take on an even more relevant role in the development of autonomous driving services in the future."

Hamburg/Berlin, 13 July 2022 - MOIA, Volkswagen's mobility services provider, is restructuring its top management. The current CEO Robert Henrich will hand over the reins to Sascha Meyer on August 1st, 2022 and will leave the company at the end of the year. The new CEO Sascha Meyer was previously responsible for product development and strategy as Chief Product Officer (CPO). Together with CFO Torben Menke, Sascha Meyer will form MOIA's new Executive Board.

"We sincerely regret that Robert Henrich is leaving MOIA at his own request and thank him for the work he has accomplished," said Dr. Carsten Intra, Chairman of MOIA's Supervisory Board. "Since 2017, MOIA has achieved a lot. Robert Henrich, first as COO and since September 2019 as CEO of MOIA, has developed the service and been responsible for building Europe's largest all-electric ridepooling provider. Under his leadership, MOIA has successfully established itself as an integral part of urban mobility. At the same time, we are delighted to have brought in Sascha Meyer, an experienced MOIA executive with in-depth knowledge of the mobility industry."

Since 2017, Sascha Meyer has played a key role in the development of MOIA's all-electric ridepooling service, initially as Head of Product. Prior to that, Sascha Meyer spent several years as a management consultant and in leadership positions at DAX companies and startups, helping them build digital products. In his role as CPO, he has been responsible for autonomous driving activities in addition to product strategy since 2019. Based on his extensive experience at MOIA, in developing digital business models and building companies, he will continue MOIA's successful trajectory. "In addition to further developing the ridepooling service, MOIA will play an even more relevant role in the development of the future market of autonomous mobility services. I look forward to leading MOIA into this future with our strong team," explains Sascha Meyer.

MOIA is an independent company in the Volkswagen Group and has been developing a digital ecosystem for the entire ridepooling value chain since 2017 - from apps to algorithms to fleet management. In July 2018, the company transferred the pilot project in Hanover to public operations. In April 2019, MOIA began operations in Hamburg to test all-electric ridepooling along the entire value chain. During this time, MOIA carried over 6 million passengers and became an integral part of everyday mobility in Hamburg and Hanover. In the coming months, MOIA expects to receive new approval for its ridepooling service in Hamburg. In addition, MOIA has been working together with Volkswagen Commercial Vehicles on the long-term development of the future market of autonomous ridepooling since autumn 2021.

More information about MOIA and photos can be found at www.moia.io/en/news-center.

---
About MOIA
MOIA is a subsidiary of the Volkswagen Group. The company develops mobility services in Berlin and Hamburg and works in partnership with cities and local public transport operators. MOIA is currently developing and implementing a ridesharing system to avoid individual car traffic and use the road infrastructure more efficiently. Cities are relieved of congestion, noise and emissions. MOIA started its ridesharing in Hanover in summer 2018, followed by Hamburg on April 15, 2019, the first city with over a million inhabitants. Together with Volkswagen Commercial Vehicles and Argo AI, MOIA is currently developing and testing autonomous ridepooling in a pilot project in Hamburg. The goal is to develop an autonomous, internationally scalable ridepooling system by 2025.
Contact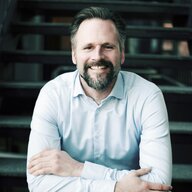 Christoph Ziegenmeyer
Head of Communications PR and Public Affairs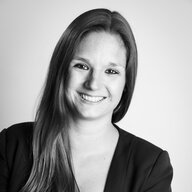 Jennifer Langfeldt
PR Manager