4 years of MOIA in Hamburg: Ridepooling service has carried 6.7 million passengers since its launch in April 2019.

Pre-crisis level reached with over 620,000 trips in 2023's Q1

MOIA approved for the first time as an independently operating public transport serviceas of 2023.
New inclusive service: Since January 2023, 30,000 trips have been made by severely disabled people and over 2,500 trips have been made by wheelchair users.

The first tests with the autonomous ID. Buzz AD are planned for 2023 on the streets of Hamburg.
Hamburg, April 13, 2023 - The ridepooling provider MOIA has established itself as an integral part of Hamburg's mobility landscape since launching its service on April 15, 2019, and has now transported more than 6.7 million passengers. In March 2023, MOIA welcomed around 227,000 passengers to its services and operated up to 300 vehicles on the road during peak times. In the past twelve months, MOIA has hired more than 270 additional drivers to expand its service. Currently, MOIA employs around 1,400 people across Germany, which includes approximately 900 drivers based in Hamburg. MOIA's primary goal in 2023 is to further expand and optimize its fleet and service to provide as many Hamburg residents as possible with a high-quality and flexible mobility service.   
Since January 2023, MOIA is part of Hamburg's public transport system for the first time as an independently operating public transport service. With the new approval, the ridepooling provider is making its first contribution to the implementation of the Hamburg-Takt for a more sustainable future in mobility.
New inclusive service: MOIA integrates wheelchair-accessible vehicles
In order to reach as many Hamburgers as possible with ridepooling, MOIA has seamlessly integrated wheelchair-accessible vehicles to its service. Since January 1st, 2023, almost 30,000 trips have been successfully completed for passengers with various accessibility needs, including more than 2,500 trips with wheelchair users. Severely disabled people who are entitled to free rides on local public transport under the Social Law Code can use MOIA free of charge.
Crossing the Elbe and establishment as part of Hamburg-Takt
With the new concession MOIA crossed the Elbe River at the start of the year and was able to expand its business area in Hamburg from 200 square kilometers to around 270 square kilometers and 12,000 virtual stops. Expanding into the districts of Wilhelmsburg, Lurup/Osdorf, Billstedt/Billbrook and Rahlstedt, the business area extends to the city limits in large parts, especially in the east and west, and is available to a total of 1.3 million Hamburg residents, more than two-thirds of the population.
MOIA is collaborating with the Hamburg Transport Association (HVV) as an additional measure to strengthen intermodal use in local transportation. HVV subscription customers benefit from the arrangement by receiving a discount of one euro on the basic MOIA fare. Passengers who start or end their journey in the Osdorf/Lurup, Billbrook/Billstedt and Wilhelmsburg development areas will also benefit from a one-euro discount. This service expansion is being funded in part by the "Model Projects to Strengthen Public Transport" Funding Guideline of the German Federal Ministry of Digital Affairs and Transport. 
Roadmap to autonomous ridepooling
With regard to the future of ridepooling as a mobility service in Hamburg, autonomous driving will play a decisive role. With a larger fleet, MOIA's offer can reach its maximum potential as the current methods of transportation evolve. Autonomous driving is the lever for more availability, flexibility and predictability of a mobility service.
The first fully electric and autonomous driving system, based on the ID. Buzz AD, will be tested by Volkswagen Commercial Vehicles (VWCV) and MOIA in Hamburg over the next few years. Until 2025, intensive test drives with and without passengers - while adhering to all safety measures and protocols - will be conducted to test and optimize the operational procedures of an automated ridepooling service. Together with VWCV, MOIA plans to test the ID. Buzz AD on the streets of Hamburg later this year. Following this, with a closed group of users, the first autonomous test rides will begin in 2024. MOIA's key goal is to develop an autonomous, internationally scalable ridepooling system by 2025.
Further press material and photos can be found at: https://www.moia.io/en/news-center
For more information on transport for people with restricted mobility and wheelchair-accessible services, please visit: https://www.moia.io/en/news-center/moia-expands-service-for-mobility-impaired-persons-in-hamburg
About MOIA
MOIA is a subsidiary of the Volkswagen Group. The company develops mobility services at its Berlin and Hamburg locations and works in partnership with cities and local public transport operators. MOIA is currently developing and implementing a ridepooling system to avoid individual car traffic and use road infrastructure more efficiently. Cities are relieved of congestion, noise and exhaust fumes. MOIA has been offering its ridepooling service in Hanover since the summer of 2018, followed by Hamburg, the first megacity, on April 15, 2019. Together with Volkswagen Commercial Vehicles, MOIA is currently developing and testing autonomous ridepooling in Hamburg in a pilot project. MOIA's goal is to develop an autonomous, internationally scalable ridepooling system by 2025. For more information, visit www.moia.io. www.moia.io.
Contact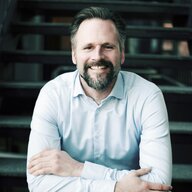 Christoph Ziegenmeyer
Head of Communications PR and Public Affairs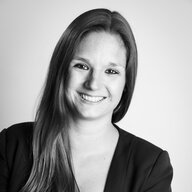 Jennifer Langfeldt
PR Manager