Fleet size of the service test doubles to almost 35 vehicles in response to growing demand
MOIA offerings have already become an integral part of urban mobility for test users
MOIA goal is a new, supplementary mobility offering between public transportation and taxis
Number of test users will increase to 3500 after the first phase
Berlin/Hanover, 1 March 2018 – For many Hanover residents, they're already a typical part of the cityscape: the midnight blue MOIA vehicles. They've been there since October 2017, when MOIA launched the service test of its ridepooling offerings to test how it works in real time. A limited number of test users can book rides using the app and share a vehicle with other passengers whose destination lies in the same direction. Roughly 2000 testers currently use the offering and they've booked over 100,000 rides so far. MOIA is now ringing in the next phase of service tests: in order to further optimize its pooling mechanism, MOIA is almost doubling the fleet from 20 to 35 vehicles and increasing the number of test users incrementally as well.
"We're working on solutions to common urban problems like traffic, air pollution, noise pollution, and lack of space. Our goal is to initiate a turning point in urban transportation. We want to fill a hole in the current mobility offerings in a city. We see ourselves as supplementing public transportation," says MOIA CEO Ole Harms. "By expanding our service tests, we're getting closer to seeing what it will be like with a real commercial offering. This especially helps us to more effectively optimize our pooling algorithm." When more people share a vehicle ("pooling"), the number of cars in a city are reduced, in turn reducing traffic, noise, and air pollution.
"The past few months have shown us that our ridepooling offering is both stable and very well accepted. For many test users, it has become an integral part of their daily mobility. They use MOIA instead of their own cars to get to work, to the gym, or to visit friends," says Robert Henrich, MOIA COO. "We see ourselves as a much-needed supplement to the current offerings by public transportation and taxis. We want city dwellers to stop using their own cars and to instead use a mix of multiple mobility options. All mobility service providers would benefit from this switch."
MOIA ride pooling is composed of a user app that customers use to book and pay for rides. A dynamic pooling algorithm sorts the ride requests, assigns the optimal vehicle to a ride, and bundles ride requests that go in the same direction. The ridepooling ecosystem is rounded out with a driver app and efficient fleet management. The service test in Hannover is a key element for the planned MOIA launch in Hamburg at the end of 2018/beginning of 2019. The MOIA ridepooling offering will first be offered as a complete system in Hamburg, using fully electric vehicles that have been conceived and developed just for MOIA.
---
About MOIA
MOIA is a 100% subsidiary company of the Volkswagen Group. The company, based in Berlin, Hamburg, and Helsinki, develops its own mobility services, working together with cities and public transportation organizations. MOIA is currently developing and implementing various services along the mobility value chain with multiple offerings for different user groups. MOIA ridepooling is a complete system that helps to reduce private transport and use streets more efficiently.
Contact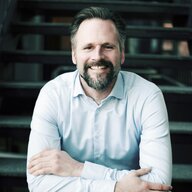 Christoph Ziegenmeyer
Head of Communications PR and Public Affairs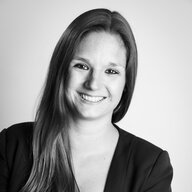 Jennifer Langfeldt
PR Manager