Start of regular ridepooling service on June 1
Gradual ramp-up with adjusted service area
Additional corona protective measures
Hamburg, 10 May, 2021 – The MOIA ridepooling service will restart regular operations in Hamburg on June 1, 2021. "We are looking forward to our ridepooling service returning to Hamburg's streets. In light of the positive trend in pandemic control in Hamburg, we have decided to ramp up operations again step by step and with caution. It is important to us to ensure a lasting return of the service and to once again be able to offer Hamburg residents a supplement to public transport as well as an alternative to the car," says Jens-Michael May, CEO of MOIA Operations Germany GmbH.
Gradual ramp-up of operations with adjusted service area
Due to ever-changing conditions in the wake of the corona pandemic, MOIA will initially operate in an adjusted business area of 200 square kilometers for the restart. MOIA will flexibly adjust the maximum fleet size of 190 vehicles to actual demand. MOIA will closely monitor the developments and regularly review how to gradually expand the service area again. The usual service hours will apply.
Protection of customers and employees has top priority
MOIA has also once again extended its tried-and-tested protective and hygiene measures in order to offer both staff and passengers the greatest possible protection against infection. Wearing an FFP2 mask is compulsory for passengers in the MOIA. For additional protection of passengers and driving personnel, the driver's area is separated from the passenger compartment by a hygienic protective screen. MOIA also regularly tests its drivers for corona infections.
MOIA had again paused its ridepooling service as of December 24, 2020, in response to the federal and state governments' decisions. The pause was used to open the new hub in Stellingen. It replaces the hub in Niendorf. From April 7 until May 18, MOIA is once again participating in the measures taken by the City of Hamburg, which had temporarily suspended the night service of the public transport system in the wake of the night-time curfews. On behalf of the city, MOIA offers rides throughout the city between 0 and 6 am. for people who rely on mobility despite the night-time curfew, thus ensuring night-time mobility in Hamburg.
More information about MOIA: www.moia.io/en/news-center.
---
About MOIA
MOIA is a subsidiary of the Volkswagen Group. The company develops mobility services in Berlin and Hamburg and works in partnership with cities and local public transport operators. MOIA is currently developing and implementing a ridesharing system to avoid individual car traffic and use the road infrastructure more efficiently. Cities are relieved of congestion, noise and emissions. MOIA started its ridesharing in Hanover in summer 2018, followed by Hamburg on April 15, 2019, the first city with over a million inhabitants.
Contact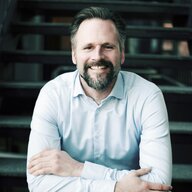 Christoph Ziegenmeyer
Head of Communications PR and Public Affairs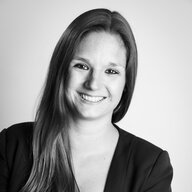 Jennifer Langfeldt
PR Manager